LEC Supports Drive It Home Campaign
December 28, 2018
Lordstown Energy Center Plant Manager Drew Schneider presented a check for $15,000 today to members of the Drive It Home Ohio Coalition. From left are Drew Schneider, LEC plant manager and Guy Coviello, president of the Youngstown Warren Regional Chamber Foundation.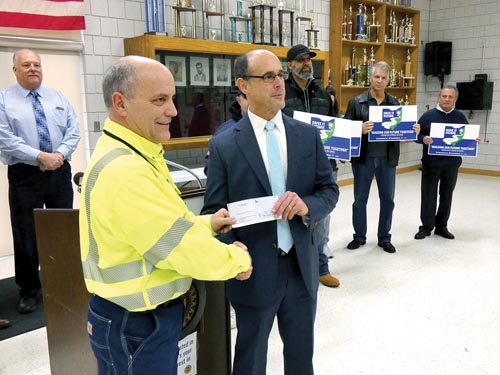 More information is available in this news release from the chamber.
Below are additional news articles about LEC's donation.
The Tribune Chronicle – Drive it Home Campaign Gets Boost
The Business Journal – With $15K Donation, 'Drive it Home' Campaign Expands
WKBN – Lordstown Energy Center Presents Check to Drive it Home Campaign